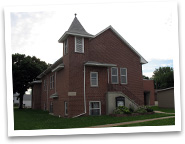 We are a Bible-believing, gospel-preaching Baptist church in the beautiful town of Dysart, Iowa. We invite you to come worship with us as we preach God's truth through His Holy Word.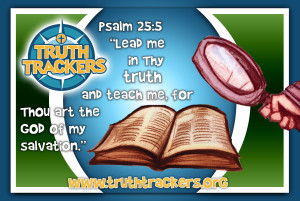 Truth Trackers Kids Club All kids 4 yrs old – 6th graders are invited to join us Sunday nights from 6-7:30 PM to learn God's Word and how to apply it to our lives while having fun together. Truth Trackers is an exciting time for kids to learn about the Bible, play games, meet friends, earn prizes, and more! For more information or rides call 319-476-5865 or go to truthtrackers.org to find out more about Truth Trackers.
Ongoing:
Weekly Lamplighter Bible Studies: 6:30-7:30 AM Tuesdays Men's Bible Study at Norma Anders Public Library, Dysart (Acts); 6:30-7:30 PM Tuesdays in Buckingham (John); 7-8 PM Tuesdays in Dysart (Acts).
Wednesdays: Spiritual Disciplines: Come see how God wants to use YOU in His church.
Saturday, April 1st
Church Cleaning/Workday (10 AM-1 PM with pizza)
Wednesday, April 5th
6 PM Deacons; 7:35 PM Board Meeting.
Tuesday, April 11th
CBC serving Senior Citizens Dinner.
Wednesday, April 12th
No Prayer Meeting in light of Good Friday Service.
Friday, April 14th
7 PM Good Friday service with Communion.
Sunday, April 16th
9:30 AM Easter Breakfast (no Sunday School); No Truth Trackers in light of Easter.
Wednesday, April 19th
Quarterly Members Meeting.
Friday, April 21th
10 AM Sunnycrest Devotions & Crafts.