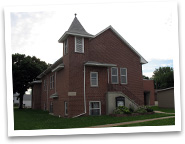 We are a Bible-believing, gospel-preaching Baptist church in the beautiful town of Dysart, Iowa. We invite you to come worship with us as we preach God's truth through His Holy Word.


New Weekly Kids Club!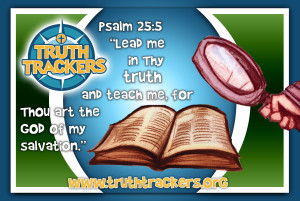 On September 13th we started a new kids club that meets every Sunday night from 6-7:30 PM. All kids 4 years old through 6th grade are invited to join. Together we seek to learn about the Bible, play games, meet friends, earn prizes, and more! 
Truth Trackers Seeks to:
To disciple children in the basics of the Christian faith.
To help children memorize the Bible and daily spend time with God.
To incorporate the family into activities and Bible memory.
To learn more about this program or register your child(ren) please call 319-476-5865 or visit www.truthtrackers.org.
Ongoing:
Weekly Lamplighter Bible Studies: 6:30-7:30 AM Tuesdays Men's Bible Study at Norma Anders Public Library, Dysart (Nehemiah); 6-7 PM Tuesdays in Buckingham (Ruth); 7-8 PM Tuesdays in Dysart (John).
Wednesdays: What the Bible Says About Prayer series: Come learn about prayer & then put it into practice.
Wednesday, February 10th
Dan Merchant leading Prayer Meeting on the Lord's Prayer
Friday, February 19th
10 AM Sunnycrest Devotions & Crafts; CBC Ski Trip to Sundown Mountain Dubuque; Cost: $38 for rental, lift ticket, & group lesson or $22 for lift ticket only; Come enjoy fellowship & God's creation!
Sunday, February 21st
New Adult Sunday School series Living in the Real begins.
Sunday, February 28th
Baby Bottles due for Alternatives Pregnancy Center.
Friday, March 4th
6 PM Family Fun Night: Theme: Breakfast Party!
Sunday, March 6th
Communion in AM; 6-7:30 PM Truth Trackers Friends/Review Night.
Wednesday, March 9th
6 PM Deacons; 7:40 PM Board Meeting.
Sunday, March 13th
Daylight Savings Time: Set clocks ahead 1 hour (Spring forward).
Wednesday, March 16th
Missionary Tom Ebert presenting ministry.
Friday, March 18th
10 AM Sunnycrest Devotions & Crafts.
Saturday, March 19th
Church Cleaning/Workday (10 AM-1 PM with pizza)
Sunday, March 20th
Palm Sunday.
Wednesday, March 23rd
No Prayer Meeting in light of Good Friday Service.
Friday, March 25th
7 PM Good Friday service with Communion.
Sunday, March 27th
9:30 AM Easter Breakfast (no Sunday School); No Truth Trackers in light of Easter.